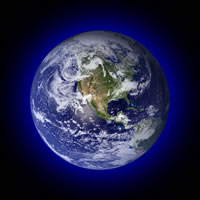 Building A Universe
Event Date: 9/22/2014 to 3/15/2015
Event Location: South Carolina State Museum - 301 Gervais Street, Columbia, SC 29201
Event Description:
Building a Universe features creations by artists whose work deals with space and the universe, either directly or conceptually, according to Chief Curator of Art Paul Matheny.
The exhibition includes artwork from 15 South Carolina artists, many of whom created pieces specifically for this exhibit. The works represent a wide variety of media, including installation art, painting, printmaking, collage, sculpture and mixed media work.
In addition, installation art by Jocelyn Chateauvert, Virginia Scotchie and Jonathan Brilliant will be seen, as will the work of mixed media artists, painters and the final collage constructions of the late, world-renowned Robert Courtright of Sumter, created shortly before his death in late 2012.
Print Event